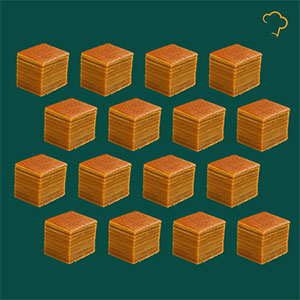 Traditional Lapis Galore
THIS COURSE IS NOT ELIGIBLE FOR SKILLSFUTURE CREDIT
Hooray to you Durian and Cempedak lovers! These lapis classics will always be sought after by guests and even by hosts every Raya! Learn how to make the ever-so-buttery lapis cake with a strong burst of Durian and Cempedak flavours in a 7-hour hands-on session. Seats are limited so hurry!
What you will be baking:
Lapis Durian
Lapis Cempedak
DURATION: 7 Hours
No available schedules as of the moment.
Please come back later.