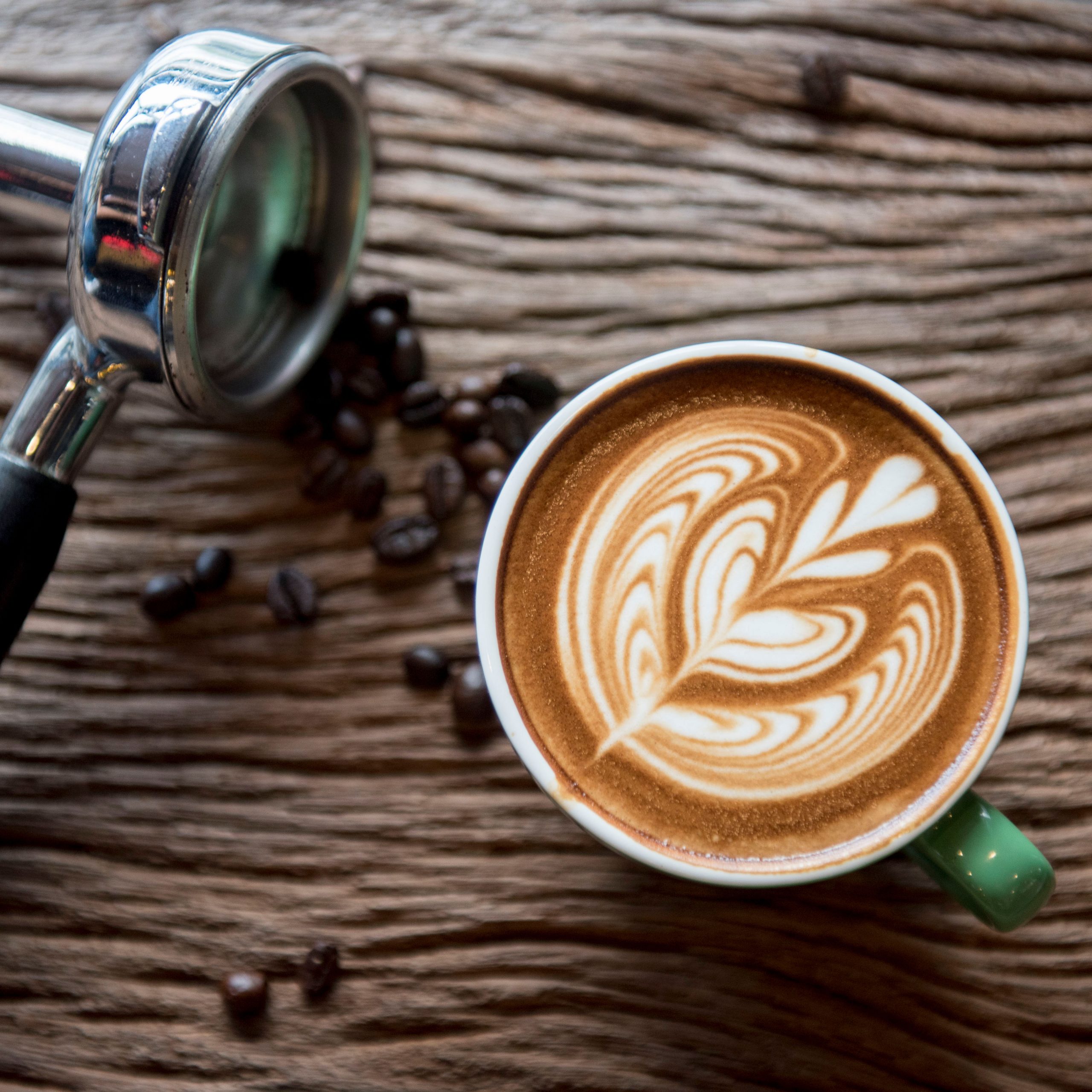 Aromatic Coffee Crafts
USE YOUR $500 SKILLSFUTURE CREDIT
Be your own barista and brew coffee like a pro!
Learn how to make 5 types of Café Desserts:
1. Café-style Salted Caramel Affogato
2. Café Macchiato
3. Caffe Mocha
4. Cappuccino
5. Green Tea Latte
6. Basics of Latte Art
DURATION
COURSE REFERENCE NO.
MODE OF TRAINING
Classroom + Practical (Hands-on)
Please note that bilingual classes are Mandarin-English.
For Courses Starting 1 Jan 2023
Self-Sponsored
Singapore Citizens
PR
Foreigner
> 40


Years old

21 - 39


Years old

$271.70
$414.70
$414.70
$772.20
Company-Sponsored
Non-SME
SME
Foreigner
> 40


Years old

21 - 39


Years old

$271.70
$414.70
$271.70
$772.20
Date: Sunday, 02, 09 & 16 Apr 2023

Duration: 3 Days (Once a week)

Time: 9:00 AM - 6:00 PM

Language: English

Venue:

Tai Seng Centre
Date: Sunday, 02, 09 & 16 Apr 2023
Time: 9:00 AM - 6:00 PM
Duration: 3 Days (Once a week)
Language: English

Venue:

Tai Seng Centre
Date:

Sunday, 02, 09 & 16 Apr 2023

Time:

9:00 AM - 6:00 PM

Duration:

3 Days (Once a week)

Language:

English

Tai Seng Centre
Date: Thursday, 20, 27 Apr & 04 May 2023

Duration: 3 Days (Once a week)

Time: 9:00 AM - 6:00 PM

Language: English

Venue:

Tai Seng Centre
Date: Thursday, 20, 27 Apr & 04 May 2023
Time: 9:00 AM - 6:00 PM
Duration: 3 Days (Once a week)
Language: English

Venue:

Tai Seng Centre
Date:

Thursday, 20, 27 Apr & 04 May 2023

Time:

9:00 AM - 6:00 PM

Duration:

3 Days (Once a week)

Language:

English

Tai Seng Centre
Date: Saturday, 06, 13 & 20 May 2023

Duration: 3 Days (Once a week)

Time: 9:00 AM - 6:00 PM

Language: English

Venue:

Tai Seng Centre
Date: Saturday, 06, 13 & 20 May 2023
Time: 9:00 AM - 6:00 PM
Duration: 3 Days (Once a week)
Language: English

Venue:

Tai Seng Centre
Date:

Saturday, 06, 13 & 20 May 2023

Time:

9:00 AM - 6:00 PM

Duration:

3 Days (Once a week)

Language:

English

Tai Seng Centre
Date: Tuesday, 16, 23 & 30 May 2023

Duration: 3 Days (Once a week)

Time: 9:00 AM - 6:00 PM

Language: English

Venue:

Tai Seng Centre
Date: Tuesday, 16, 23 & 30 May 2023
Time: 9:00 AM - 6:00 PM
Duration: 3 Days (Once a week)
Language: English

Venue:

Tai Seng Centre
Date:

Tuesday, 16, 23 & 30 May 2023

Time:

9:00 AM - 6:00 PM

Duration:

3 Days (Once a week)

Language:

English

Tai Seng Centre