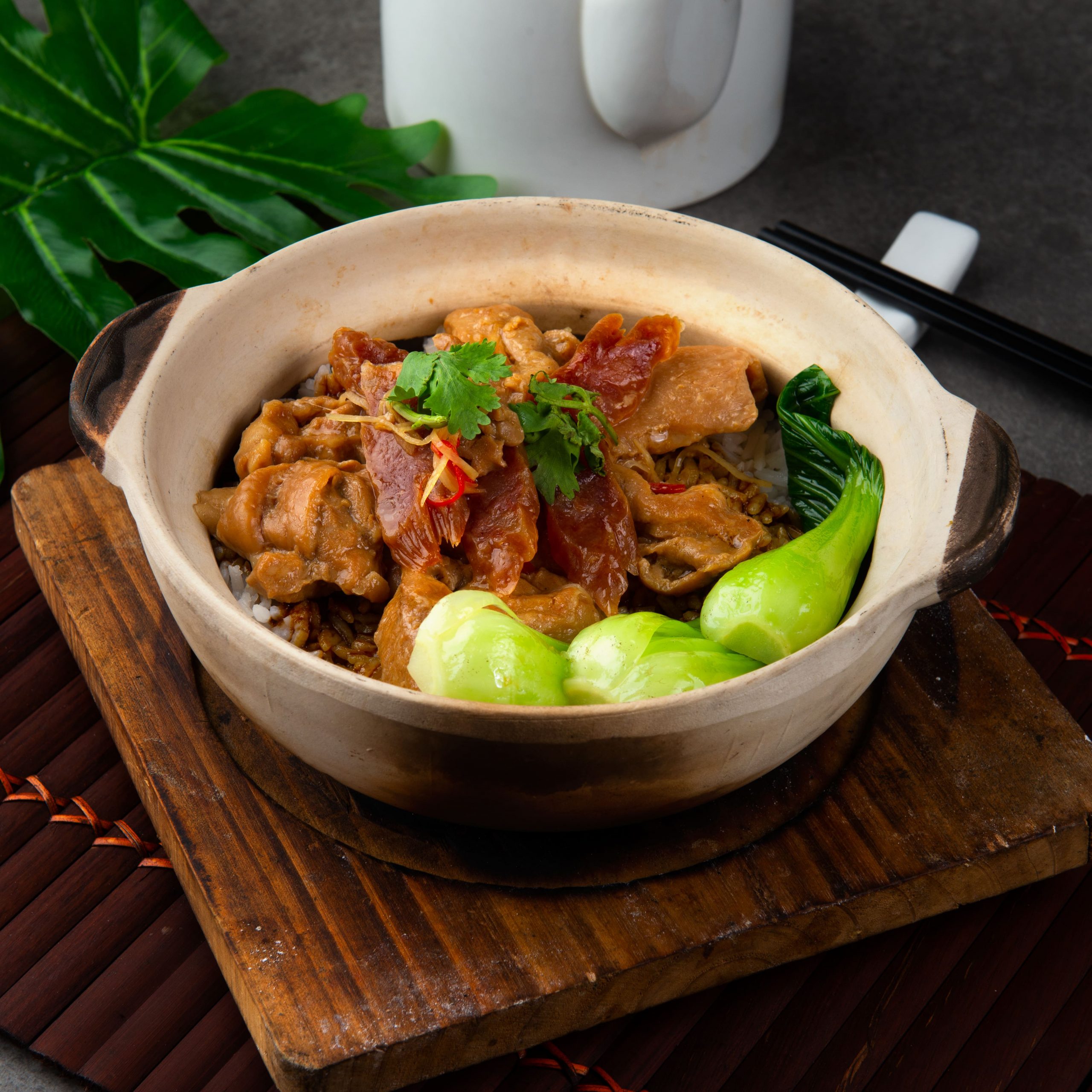 Fragrant Chinese Rice Dishes
USE YOUR $500 SKILLSFUTURE CREDIT
UTAP ELIGIBLE
Aromatic and well-loved, Chinese rice dishes never fail to be a comfort food for all. Learn how to make these dishes today!
Learn how to make 5 types of Fragrant Rice Dishes:
1. Loh Mai Kai
2. Hong Kong-Style Claypot Rice
3. Chinese Egg Fried Rice with Sichuan Mala Chicken
4. Hainanese Chicken Rice
5. Bonus Demo: Chinese Steamed Chicken and Mushroom Rice
DURATION
COURSE REFERENCE NO.
MODE OF TRAINING
Classroom + Practical (Hands-on)
Course Fees Starting 1 Jan 2023 to 31 Dec 2023
Self-Sponsored
Singapore Citizens
PR
Foreigner
> 40 Years old
21 – 39 Years old
$258.40
$394.40
$394.40
$734.40
Company-Sponsored
Non-SME
SME
Foreigner
> 40
Years old
21 – 39
Years old
$258.40
$394.40
$258.40
$734.40
Fees for course starting 1 Jan 2024 onwards
Self-Sponsored
Singapore Citizens
PR
Foreigner
> 40 Years old
21 – 39 Years old
$265.20
$401.20
$401.20
$741.20
Company-Sponsored
Non-SME
SME
Foreigner
> 40 Years old
21 – 39 Years old
$265.20
$401.20
$265.20
$741.20
Date: Saturday, 30 Dec, 06 & 13 Jan 2024

Duration: 3 Days (Once a week)

Time: 9:00 AM - 6:00 PM

Language: English

Venue:

Tai Seng Centre
Date: Saturday, 30 Dec, 06 & 13 Jan 2024
Time: 9:00 AM - 6:00 PM
Duration: 3 Days (Once a week)
Language: English

Venue:

Tai Seng Centre
Date:

Saturday, 30 Dec, 06 & 13 Jan 2024

Time:

9:00 AM - 6:00 PM

Duration:

3 Days (Once a week)

Language:

English

Tai Seng Centre